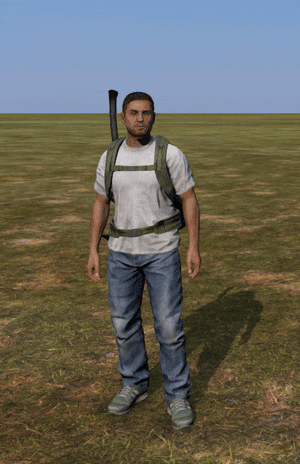 Dev Update/Hicks
Greetings Survivors.
This week, I don't have too much for you, as a great deal of everything I've been so excited to work with Peter on over the last few years is entirely dependant upon the successful implementation of DayZ's new spine ("DayZ 2.0" as Peter lovingly referred to it in our 0.62 Developer Live Stream). This Status Report, I wanted to talk the opportunity during the wait for BETA to clarify a few points about our in game economy, and the continuing work that Peter, our programmer Frantisek, myself, and others are putting into it.
Everyone on the dev team sees the same issues as everyone else. Buildings with repeated spawns of the same item in some situations, some items ending up clustering in one region of the map, helicopter crashes not spawning firearms (psuedo-intentional currently), and of course the availability of early game supplies.
BETA isn't just about the new animation system, and related components. The programmers responsible for the central economy have reached the end of what they can do on 0.62, and a lot of work to address some of these issues has actually been done, but is on the 0.63 branch.
Obviously this will need some testing and iteration to get it to where we want it - but I wanted everyone that follows developement of DayZ to be aware of the fact that we do know, and that we want it to improve as much as you all do. Heli crashes should spawn firearms, hell some of the stuff we have coming in the pipe has been discussed as clearly being dynamic event spawns only - so that people have to hunt these items down and can't just go to a static location to find them.
There are many small details to DayZ that have a ripple impact on all connected points of gameplay, and the economy is a perfect example of this. Without it functioning properly, all the fancy improvements, fluid character movement, enhanced visuals and so on won't matter because the new player to DayZ won't be able to feel like they can learn, and master the world. They won't feel empowered early on to take on the challenges of surviving in Chernarus, if they can't understand how to find basic supplies.
I could ramble on about this for hours, but I'll save you all that wall of text - Eugen, Peter, and Viktor will take it from here. I look forward to seeing you all in Chernarus, be it on 0.62 or beyond!
- Brian Hicks / Creative Director
Dev Update/Eugen
Hi everyone! Since this week, everybody is really swamped with actual development work, I'll try to fill in for the lack of cool visuals or exciting new feature documentation and reflect upon some of our past decisions on the technology side of things.
With the mindset of developing technology first to enable our vision for DayZ platform, we have gone through number of changes internally. Things were cut, changed, deprecated and sometimes reintroduced to get a good and fun anti-game first and foremost. However, all the work that was necessary to achieve this vision has shown us how large our technological debt was at the time. All that lead to plans that were clashing heavily with how fast we were able to remove the debt, and we ended up prototyping a lot of our vision in old technology to see what works, and what does not.
We have shown a number of roadmaps that have proved to be a failure on our part. Anticipating, or predicting the effect that the technology debt can have on development speed is a very hard endeavor - and we have learned the hard way. It has always been a good plan longterm for both the game and the company. But we all do believe that what DayZ is supposed to be has not been achieved yet, and we plan to deliver on that notion.
For years, we have worked with the best intentions on a good technology base for all features that this sandbox would largely benefit from. Going forward, we want to start sharing some of the internal documents to show what that means to us, how it fits within BETA and full release. We anticipate a lot of features will make it to the first BETA release of DayZ on this new technology base, meaning that the things that we haven't been possible to fix, change, improve, or make at all will get the much needed spark and detail.
It's perhaps not going to be one big swoop for every single part of the game, but it certainly feels like playing a new DayZ. We hope that this will show the possibilities of our new technology and inspire modders alike to be far more ambitious with their goals.
If you look at the gameplay of DayZ, one of the main and core pillars of it is the player itself. We have created mindmaps on design side that help us with the longterm vision of how (and where) the player interacts with the enviroment, or with the game. The graph you see below shows the base of what new player should be able to do by 1.0, with most features being available during BETA.
DayZ Player Features Diagram (PDF, 1MB)[dayz.com]
And that's only the overview of the player character interactions, not mentioning other features (say, base building) or the infected. DayZ is truly vast in scope, and there is a lot to go through, but starting here is important.
I think you (the players) and we (the developers) want the same thing. There will be differences here and there, don't get me wrong. But we share the idea of having a multiplayer sandbox with apocalyptic background that's unforgiving, immersive and gets your heart beating when these scenarios you have been imagining in your head become possible. We want this technology to allow just that. To serve as platform for a game where you get into these intense situations, or maybe just sit down at a fire with a friend. Where it feels almost real.
We know what the game should be, we didn't want to be held down by constraints of past, and have chosen to do our best and get the limits out of the way. I don't want to sound like a broken record, I just really want to play this thing with you guys and get lost in Chernarus again.
- Eugen Harton / Lead Producer
Dev Update/Viktor
Hi everyone!
I'll be very short this time as we're still working hard on player character and firearms animations. What I can tease today is a couple of GIFs with some upcoming new gestures that I was talking about in my recent Status Reports. These new animations include military gestures, as well as new taunts. Here is the preview of some of them: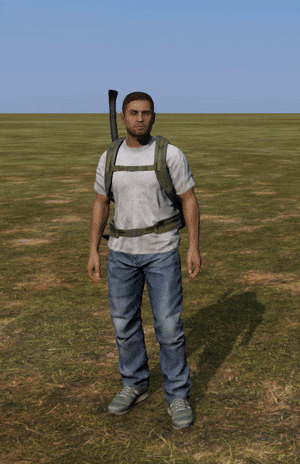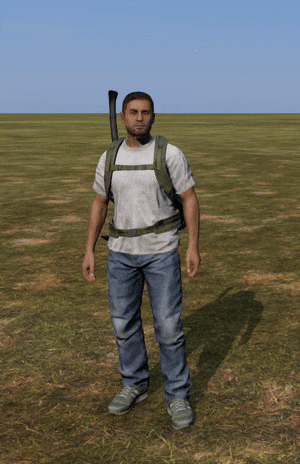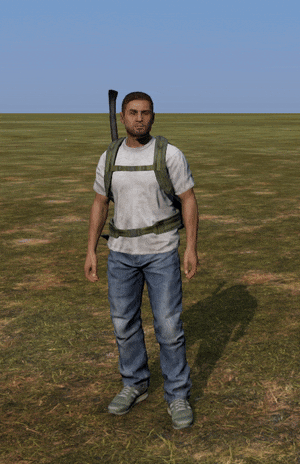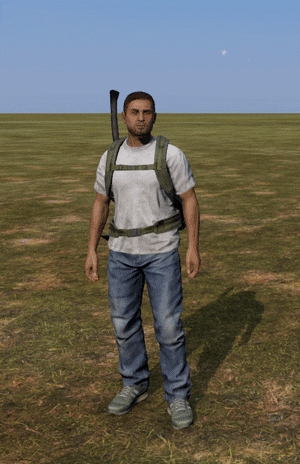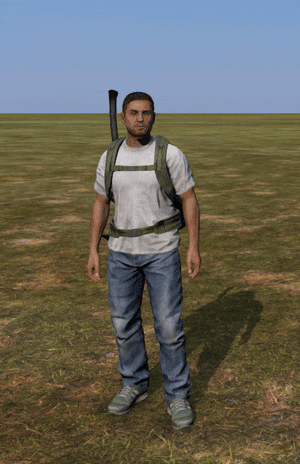 Dev Update/Martin
Survivors, I have a brief update for you from our small marketing/community department within the DayZ Dev Team and Bohemia Interactive. As some of you may know, we set ourselves a goal to improve the DayZ website and make it (much like DayZ itself) more modern, functional, and fun to use in general. It's the single most important communication channel that we have to engage with our community, and it deserves our attention for sure.
On the related forums thread[forums.dayz.com], we've been collecting your feedback on our website, and the Bohemia Interactive online services team has succesfuly implemented some of your ideas (like having a proper search function, or tags to quickly sort through content). While there is still a lot of work to do on the actual content of the website, you can already check out a preview of the general design direction the DayZ.com website will be taking: our friends over at the Bohemia Interactive Mobile Team have announced the release of Mini DAYZ on mobile devices (3rd of July, save the date!) and their new website at
http://www.minidayz.com/
shares some of the basic design elements that we will be using at DayZ.com as well.
Other than that, we are getting ready to keep everyone well informed while our developers are doing all the hard work on the first BETA build. What lies ahead of us is probably one of the greatest challanges that we have faced in terms of communication - we need to do our best to keep your interest high with no other major updates scheduled for release before BETA, and at the same time, we need to make sure that the world knows that DayZ is still alive, and very much kicking when BETA happens. As Eugen mentioned, some of our past estimates were not quite right, and it's always the bad news that stays in everyone's minds.
In general, do expect more of what we did for the 0.62 release (video content like the 0.62 Update Overview, and the 0.62 Developer Live Stream), and be ready to play a huge role in all that - our community is one of the three pillars that support everything we do at Bohemia after all.
That's all from me, let's see what Baty has for you this week! I think she mentioned something about us having an Instagram account... :)
- Martin Čulák/ Brand Manager