[center]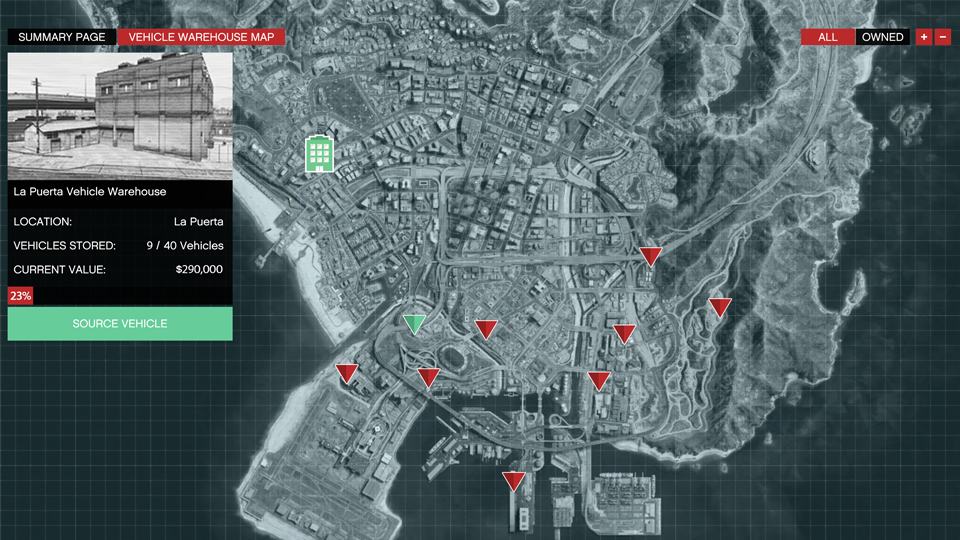 [img]https://media.rockstargames.com/rockstargames-newsite/uploads/be2bebf5c70ba56236259be33698bc61ce40399b.jpg[/img][/center]



Expand your criminal empire with a new frontier of illicit profiteering to explore: dominating the city's trade in stolen luxury vehicles with GTA Online: Import/Export, the latest enterprising extension of the CEO gameplay introduced with Further Adventures in Finance and Felony.



In Import/Export, CEOs will get their hands dirty alongside their Organization, stealing and dealing in "liberated" luxury vehicles with Vehicle Cargo while Executive Offices get a facelift with the newest Executive Garage housing up to 60 vehicles. And tap into rare, highly unusual, and federally prohibited Special Vehicles that are capable of streamlining your corporate misdeeds in explosive new ways.



SecuroServ's suite of unlawful offerings has expanded in your Executive Office desktop. Purchase Vehicle Warehouses – below board properties to store, mod and export cargo – then boost vehicles from throughout Los Santos and Blaine County to fill your new property. Members of your Organization will be alerted to procurable targets; whether it's a simple smash and grab of an unaccompanied Turismo R, a tactful party crash to steal keys and make a getaway, or an elaborate ploy to commandeer a police helicopter and use its on-board camera to source your vehicle – there is a huge new range of theft to profit from.




[center][bbvideo=853,480]https://www.youtube.com/watch?v=sfBQkIG8ymw[/bbvideo][/center]



Utilize all your tools to make these sourcing operations as smooth as possible including CEO Abilities and CEO Vehicles. Buyers won't want damaged goods and the cleaner the getaway; the cheaper the repair fees. Use the Turreted Limo or Buzzard for armored protection and employ the tactical use of Bribe Authorities to drop unwanted heat and Ghost Organization to temporarily take your operations off the map. Or dream big – the tactful deployment of a Cargobob makes for quick extractions and deliveries.



A range of buyers are always ready to shell out for your newly acquired inventory. Use the Ad-Hawk Autos network from your Vehicle Warehouse to connect with buyers and deliver the goods. Private buyers are straightforward and will accept vehicles at stock spec but if you want to increase your margins, appeal to Showroom and Specialist Dealers who are seeking modded vehicles and are willing to pay extra for them.




[center]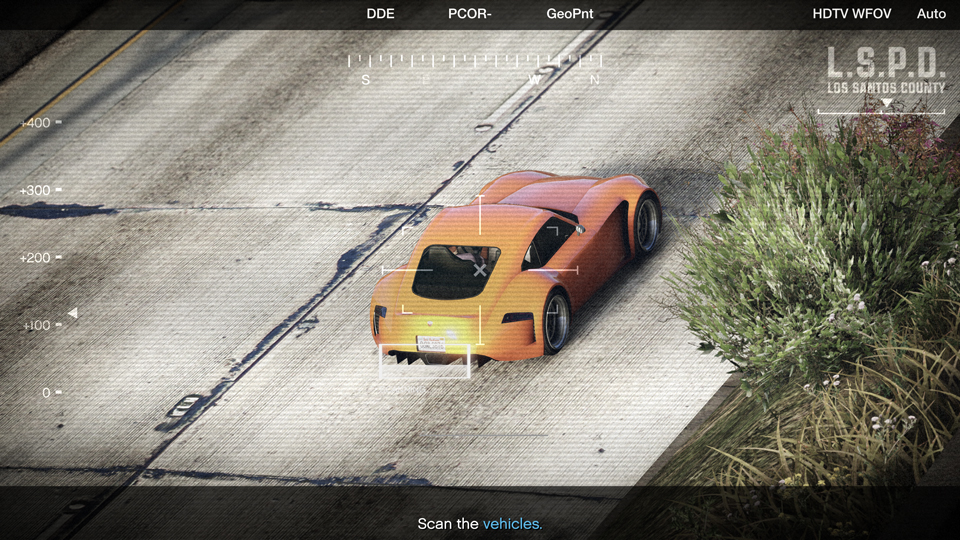 [img]https://media.rockstargames.com/rockstargames-newsite/uploads/a8773adee163438c05205a9f9cc029afffba1265.jpg[/img][/center]



Manage your Exports and carefully evaluate risks; while you can deliver up to four cars at once with your Organization, carefully consider the rival Organizations or Motorcycle Clubs on the prowl and make sure your team is equipped to handle the job.



As you source more vehicles, you will unlock Special Vehicle missions; co-op based efforts that will require your Organization to deal with a range of SecuroServ operations and plenty of vehicular mayhem. Completing Special Vehicle missions opens up the ability to purchase these vehicles at a special SecuroServ trade price, and owning specific Special Vehicles also unlocks new VIP Work. These unique modes of transportation range from the armed and the armored, to the amphibious and the airborne, and will all be stored in the lower level of your Vehicle Warehouse.




[center]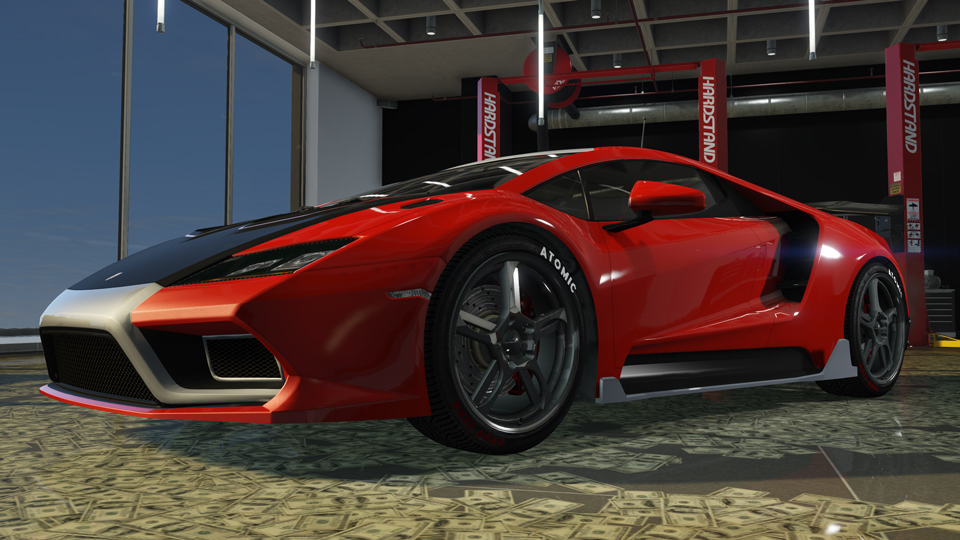 [img]https://media.rockstargames.com/rockstargames-newsite/uploads/4ddb22e15dce6fd1e5f16607544bd9555a6292d9.jpg[/img][/center]



Beyond the 8 new Special Vehicles, stock your massive new Executive Garage with two new Super class cars; the [b]Pegassi Tempesta[/b] and [b]Ocelot Penetrator[/b], plus the [b]Principe Diablous Custom[/b] and [b]Annis Elegy Retro Custom[/b], two new upgrade options at Benny's. Executive Garage owners can also add an optional custom shop to their shiny new digs for in-house customization and Benny's style vehicle Upgrades, which include a variety of garage customizations including lighting and design options.
[list]
Special Vehicles
[list]
[*] BF Ramp Buggy


[*] JoBuilt Phantom Edge


[*] Karin Technical Aqua


[*] Nagasaki Blazer Aqua


[*] Brute Armored Boxville


[*] MTL Wastelander


[*] Imponte Ruiner 2000


[*] Coil Rocket Voltic
[/list]
Vehicles
[list]
[*] Principe Diablous and Diablous Custom


[*] Annis Elegy Retro Custom


[*] Pegassi Tempesta


[*] Ocelot Penetrator
[/list]
Properties
[list]
[*] Vehicle Warehouses


[*] Executive Garages
[/list]
[/list]



[center]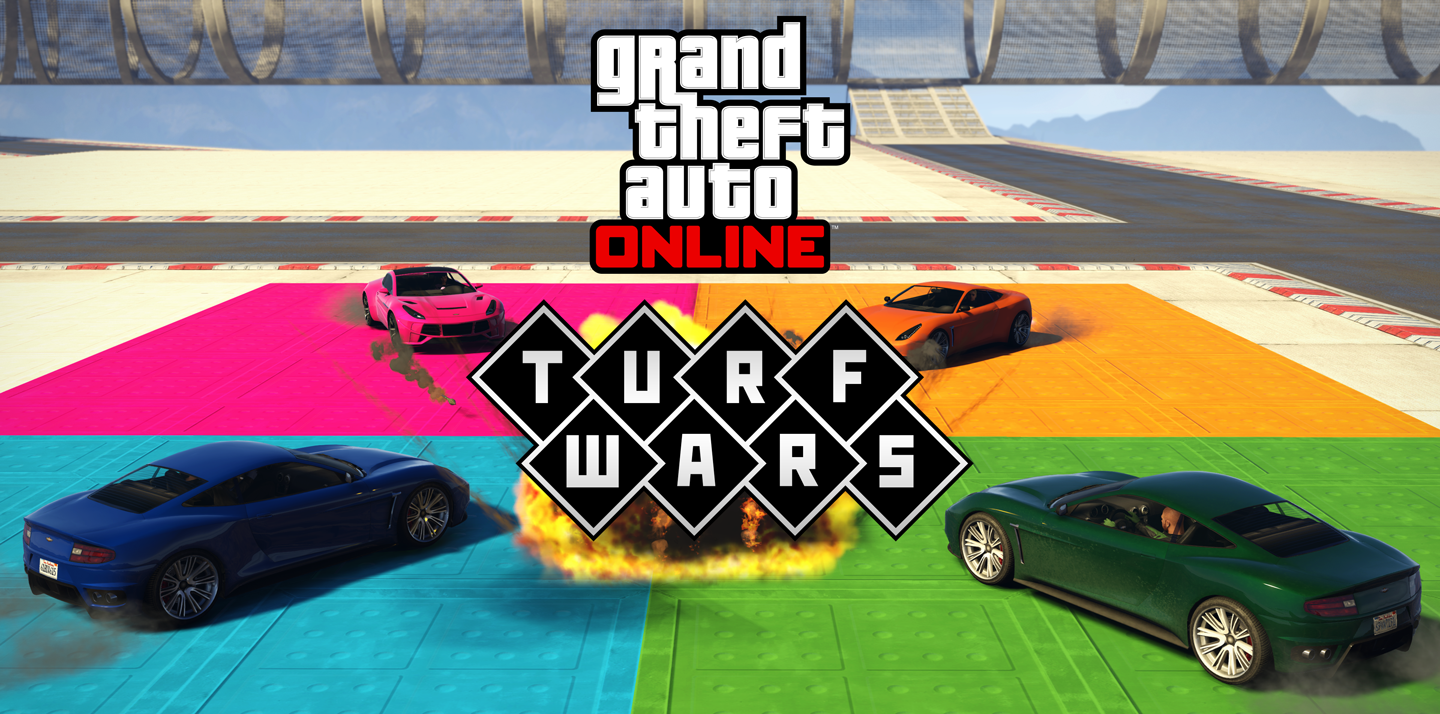 [img]https://media.rockstargames.com/rockstargames-newsite/uploads/92f7e92a684f7f7115c1001d4a42f2b3be010ea2.png[/img][/center]



[b]NEW ADVERSARY MODE: TURF WARS[/b]

Two to four teams strap themselves into a range of speedy vehicles and compete to control tiles. Drive over each tile to claim it with your team's color while defending your turf from your foes, all while picking up strategically-located rockets in this new vehicular-themed Adversary Mode.



[b]CHARACTER APPEARANCE CHANGES[/b]

You've changed your clothes, your tats, your hair, your car, your friends – but you've still got that nagging sense of dissatisfaction. Now with Import/Export, you'll be able to change your character's appearance by giving yourself the mother of all makeovers…



[b]AND MORE...[/b]

Import/Export also features the addition of Stunt Props to the Rockstar Editor's Director Mode and support for Play Together on PS4, which enables players on that particular platform to party up and join a GTA Online session together.



Keep your Organization humming with strategic discounts on Bullet Proof Tires, Car Armor, Body Armor and all Ammo until December 19th. And pick up the luxurious SuperVolito or SuperVolito Carbon at 25% off for quick take-offs from your Executive Office's helipad. Take advantage of Double GTA$ and RP in the new Turf Wars Adversary Mode, which features teams of vehicles battling each other for territorial control over tiles and weapons.




[center]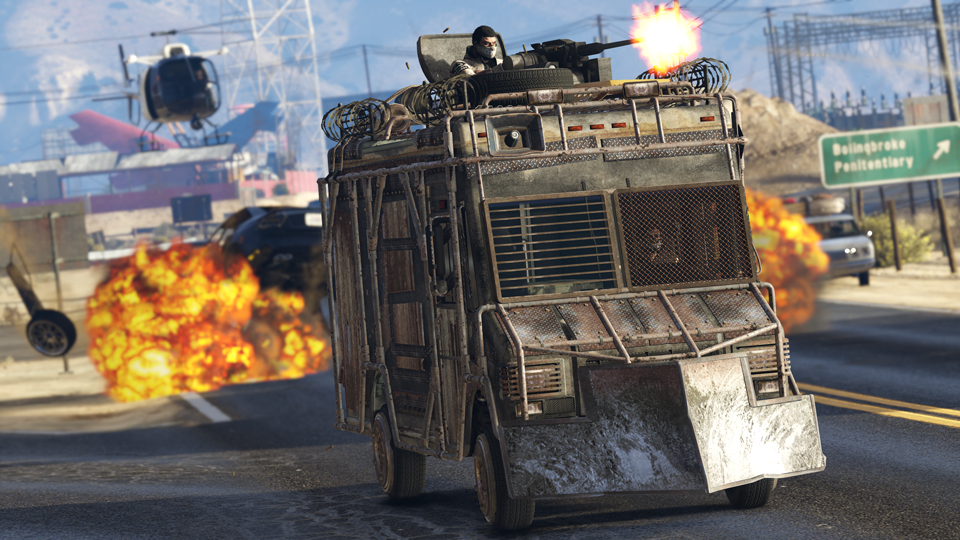 [img]https://media.rockstargames.com/rockstargames-newsite/uploads/e0ef839717624c70d7cae79c3d9c73454cf94f93.jpg[/img][/center]



[b]#WARSTOCK SPECIAL VEHICLES ROCKSTAR EDITOR CONTEST[/b]

Online military supply superstore Warstock Cache & Carry is looking for talented filmmakers to showcase their newest inventory of Special Vehicles that Southern San Andreas denizens can take delivery of starting today. Whether it be reimagining explosive scenes from your favorite Vinewood films, documenting the excitement, chaos and versatility of these unique new rides or creating something completely fresh and original, the opportunities are endless. The one major criteria is that your short prominently features at least one of the Special Vehicles...

The grand prize winner will receive the coveted Rockstar Editor Trophy to validate their cinematic prowess, a customized director's chair to cushion your talented posterior and the official GTAV Varsity Jacket with customized Director's Patch. Two runner-ups will each receive a $100 Rockstar Warehouse gift card as well as an official GTAV deluxe prize pack of collectible items.



To enter, create a video using the Rockstar Editor on PC, PS4 or Xbox One and publish it to the Rockstar Games Social Club via the in-game menu with the #Warstock tag. A few important points:
[list]
Your video must feature any or all of the Special Vehicles

Your video must be between 2 and 5 minutes in length.

Your video must be published to Rockstar Games Social Club and tagged with the word '#Warstock' between now and 11:59pm ET on Monday, January 9th, 2017 to be eligible.

Your video must be made entirely using the Rockstar Editor. We know that many advanced Rockstar Editor video creators like to use additional third party editing software, but in order to keep this competition fair for all entrants, we require that you only use the Rockstar Editor in producing the video.
[/list]
After viewing all qualifying entries, Rockstar Games will pick the winner by taking into consideration adherence to or interpretation of the Creative Brief mentioned above, entertainment and artistic value, editing quality and overall creativity. Stay tuned for the winners announcement in early 2017.



[b]#IMPORTEXPORT SNAPMATIC CONTEST & SOCIAL CLUB SWEEPSTAKES[/b]

And show the world the fruits of your labor by entering the #IMPORTEXPORT Snapmatic Contest. Capture anything that speaks to the lavish if treacherous lifestyle that comes with the business of being a conduit for illicit vehicle trade in Import/Export for a chance to be one of five Snapmatic photogs who will each receive a cool GTA$1,000,000. Valid submissions must be tagged with #importexport on Social Club and be taken between today and 11:59 PM ET on Monday, December 19th. Visit here for full official rules.



Or carry yourself in your day-to-day endeavors just as you would in GTA Online – with the right balance of ostentatiousness and class. Enter the [url=https://socialclub.rockstargames.com/events]Import/Export Social Club Sweepstakes[/url] for the chance at a haul of impressive GTAV gear that screams prosperity: the elegant GTAV Chrome Zippo, the GTAV Gold Bar USB for VIP-worthy data storage, the stylish GTAV Grotti and Merryweather Polos and a GTAV sticker pack for good measure. Enter now through end-of-day Monday, December 19th at the [url=https://socialclub.rockstargames.com/events]Social Club Events Page[/url].



[size=85][color=green]Added in 52 minutes 41 seconds:[/color][/size]

Should be hacker-free today.